THE CURRENT CYCLE OF RATE HIKES by the U.S. Federal Reserve, which began in December 2015, is likely to continue for another year or two. Those increases have pushed up interest rates for mortgages and other consumer loans and have also affected the yields and prices of many kinds of bonds.
Bonds and dividend-paying stocks don't necessarily respond to rising interest rates in set, predictable ways, says Matthew Diczok, fixed income strategist for Merrill Lynch and U.S. Trust. Still, he notes, both have some broad tendencies that are worth noting as you make investment decisions in a rising-rate environment.
Bonds: See How Their Price & Yield Are Affected
A bond's "coupon rate"—the interest rate that an issuer pays in regular increments to investors—doesn't change during the life of a bond, but prices do fluctuate as bonds are bought and sold on secondary markets. That's why, when prevailing interest rates change, the value of bonds in your portfolio can be affected. When rates are on the rise, newly issued bonds with higher rates will be more appealing than older bonds, which tend to pay less. That can reduce demand for your existing bonds, pushing down their resale prices.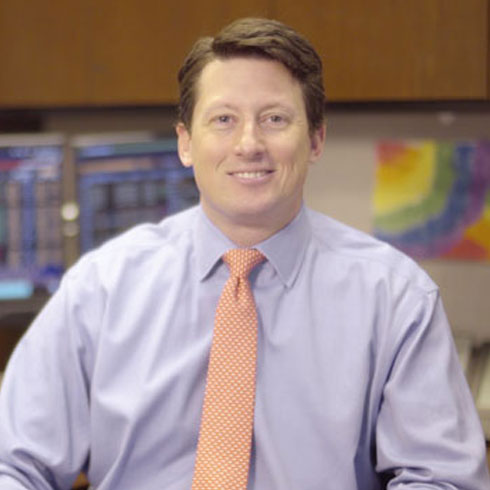 But it's worth remembering that these prices aren't important for most investors unless they're forced to sell, says Diczok. "If you choose bonds or bond funds with maturities that match your different financial goals, you don't have to worry as much about rising rates," he says.
For example, if you're saving for college in 10 years, consider buying bonds that mature in that same time frame.
"If you buy a bond now and it has a coupon rate of 3%, and you're planning to hold that bond until it matures in five years, it doesn't matter whether interest rates rise and push down your bond's price—you still get 3% annually," Diczok says.
What's more, with fixed-income yields rising from the rock-bottom levels of recent years, investors can now reliably earn more than inflation without taking excessive risk, Diczok adds.
What's more, following several years of historically low interest rates, you could now have an opportunity to invest in higher-yield bonds when your existing bonds mature, so lower bond prices do have a silver lining.
Stocks: Some Can Benefit from Rising Rates
Rising rates have less of an effect on equities than on bonds. That's because the Fed generally calls for increases when the economy is healthy, which means the stock market's likely to be healthy, too. At the same time, rate hikes can have a dampening effect on sectors that depend upon debt, such as housing.
Rate hikes can have a dampening effect on sectors that depend upon debt, such as housing.
For investors, it's worth noting that in a rising rate environment, stocks that pay dividends can be an attractive alternative to bonds. That's because the kinds of companies that thrive during an economic expansion are the ones most likely to increase their dividends.
"When bond yields are rising, investors tend to compare them to the dividends paid by the highest-yielding stocks—usually utilities, telecommunications companies and producers of consumer staples," says Nick Giorgi, investment strategist, Bank of America Global Wealth and Investment Management. If the yields for both are comparable, some investors may choose to take money out of high-dividend stocks to put into fixed-income, believing they are safer.
But businesses that are higher quality in terms of earnings growth may also be worth considering. Giorgi notes, "They may be able to raise their dividends at a faster pace, even if their current payouts are lower than those of the highest-dividend stocks."
The Bottom Line
When it comes to dealing with a rising-rate environment, there isn't a formula that works for everyone.
"It's important to consider the risks and potential rewards of a variety of assets, and take an approach that emphasizes total return," notes Diczok. Total return is a way of investing that looks at the change in an investment's price over time, plus any stock dividends or bond coupon payments. Regardless of what you decide to do, be sure to take into account your time horizon, your tolerance of risk, and your long-term goals.
3 Questions to Ask Your Advisor
Should I consider adding more dividend-paying stocks to my portfolio?
How could a potential rise in interest rates affect the bonds I'm holding?
Are there ways I could be adjusting my portfolio to provide greater yield?
Connect with an advisor and start a conversation about your goals.
Give us a call at
1.866.706.8321
9am - 9pm Eastern, Monday - Friday
Have questions for your financial advisor?
Connect with to continue the conversation.
Investments in high-yield bonds (sometimes referred to as "junk bonds") offer the potential for high current income and attractive total return, but involve certain risks. Changes in economic conditions or other circumstances may adversely affect a junk bond issuer's ability to make principal and interest payments.
Income from investing in municipal bonds is generally exempt from Federal and state taxes for residents of the issuing state. While the interest income is tax-exempt, any capital gains distributed are taxable to the investor. Income for some investors may be subject to the Federal alternative minimum tax (AMT).
Companies may reduce or eliminate dividends to shareholders. Historically, dividends make up a larger percentage of a stock's total return.
This information discusses general market activity, industry or sector trends, or other broad-based economic, market or political conditions and should not be construed as research or investment advice. The investments discussed have varying degrees of risk. Some of the risks involved with equities include the possibility that the value of the stocks may fluctuate in response to events specific to the companies or markets, as well as economic, political or social events in the U.S. or abroad. All sector and asset allocation recommendations must be considered by each individual investor to determine if the sector is suitable for their own portfolio based upon their own goals, time horizon, and risk tolerances.
Investing in fixed income securities may involve certain risks, including the credit quality of individual issuers, possible prepayments, market or economic developments and yields and share price fluctuations due to changes in interest rates. When interest rates go up, bond prices typically drop, and vice versa.
Investments focused in a certain industry may pose additional risks due to lack of diversification, industry volatility, economic turmoil, susceptibility to economic, political or regulatory risks, and other sector concentration risks.