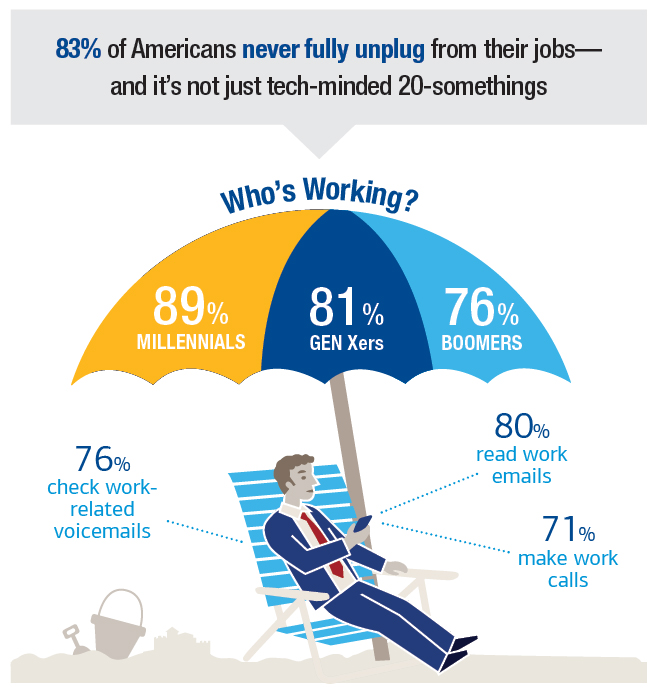 FOR MORE INSIGHTS ON HOW AMERICANS KICK BACK—especially in retirement—explore Leisure in Retirement: Beyond the Bucket List a study from Merrill in partnership with Age Wave. Then talk to your financial advisor about how to arrange your finances for a vacation that takes you totally off the grid.
3 Questions to Ask Your Advisor
What are potential ways I could pay for an extended family vacation without affecting my long-term goals?
How can Merrill's partnership with the Virtuoso travel network help me plan my next trip?
How could taking a sabbatical from work to recharge have an impact on my investment goals?
All data from Merrill/Age Wave study Leisure in Retirement: Beyond the Bucket List, May 2016.
This material does not take into account your particular investment objectives, financial situations or needs and is not intended as a recommendation, offer or solicitation for the purchase or sale of any security, financial instrument, or strategy. Before acting on any information in this material, you should consider whether it is suitable for your particular circumstances and, if necessary, seek professional advice. Any opinions expressed herein are given in good faith, are subject to change without notice, and are only correct as of the stated date of their issue.
Merrill, its affiliates, and financial advisors do not provide legal, tax, or accounting advice. You should consult your legal and/or tax advisors before making any financial decisions.
Connect with an advisor and start a conversation about your goals.
1.866.706.8321


9am - 9pm Eastern, Monday - Friday
Have questions for your financial advisor?
Connect with to continue the conversation.